Supervisor 
Ar. Mohanapriya
priya5590@gmail.com 
In Collaboration with Adith, Akshaya, Muthiah, Mullai, Monisha, Sabarish and Prarthana
Chidambaram is a temple town located in Tamilnadu,India. The town's origin is the Natrajar Temple which is surrounded by four streets. The deisgn brief aimed at understanding the urban issues, city elements and the problems of the old town and give strategic proposal for the revitilization and urban renewal. 
Old buildings preserve the local culture and identity and create a sense of belonging. The two buildings under study have been retrofitted in such a way that a very minimal intrevention is done to othe existing structure. House no 29 and Thinnai house were proposed to serve as Cafe and Guest house. Dutch tile roof, Timber rafters, Thatch roof, Oxide flooring, Brick granite and Manglore tile roof which reflect the ancient residential architecture of Chidambaram and hence were retained white proposing only to repair the damages found in the existing structure.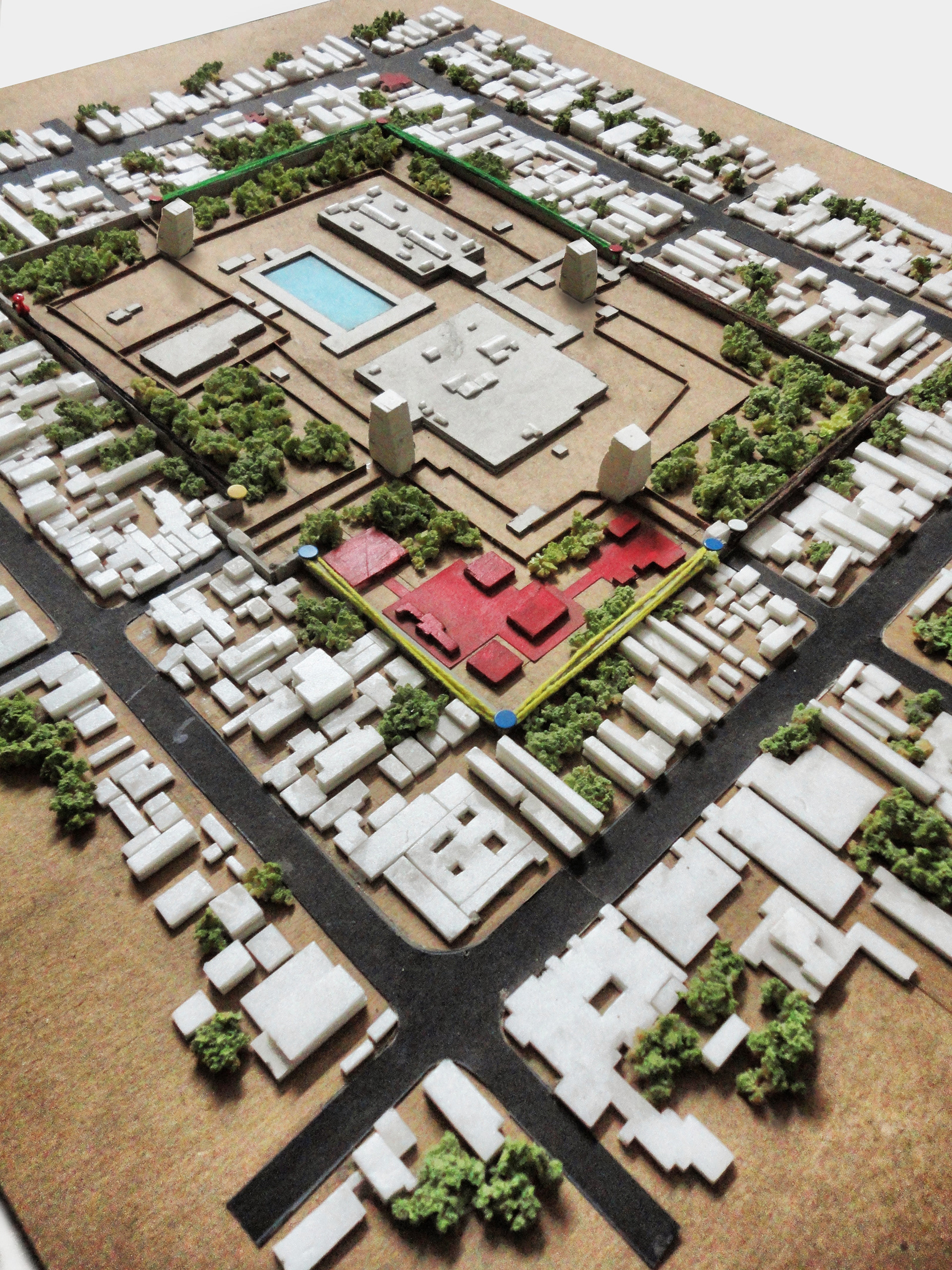 StreetScape - Statistically, 5% of the population owns cars, 25% use two wheelers and 45% own cycles. A large segment of the population still remains pedestrian and/or depends on public transportation. Hence, the design caters to the small yet important details of the streetscape thereby promoting efficiency to all the users, keeping pedestrian safety as the first goal. It is also made flexible by introducing temporary portable structures for the vendors, which could be easily moved during the chariot festival.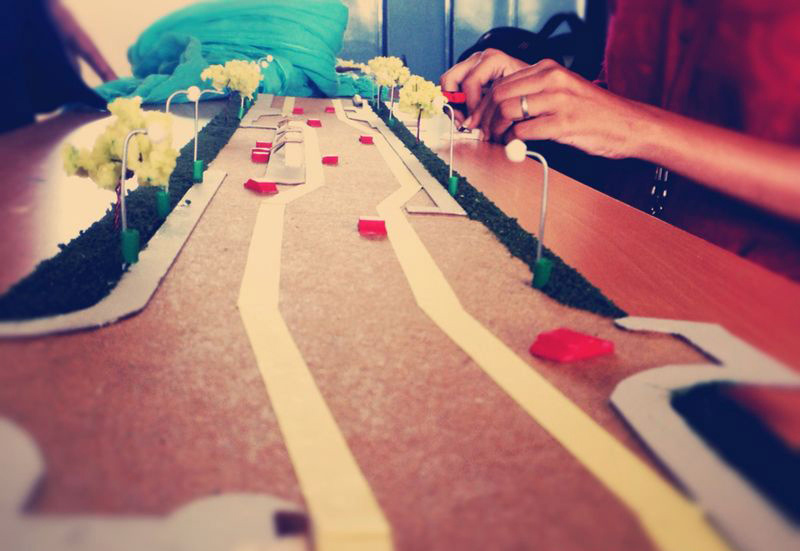 Temple Wall Restoration - The temple wall is protected with public user facilities in order to ensure that the temple is prevented from future encroachments by providing residential walking path & kids play garden on the NE, organic garden on the SE, commercial stretch on the SW, and heritage garden on the West.